Cherwell Local Plan Review – SGPC Consultation Response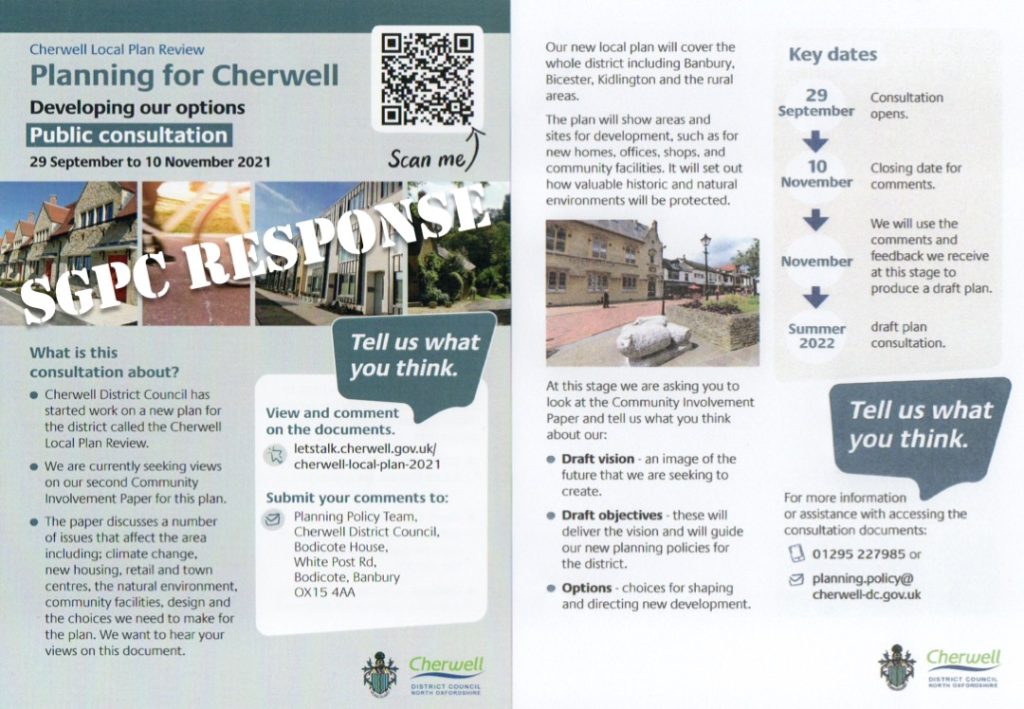 Cherwell District Council (CDC) are currently reviewing their Local Plan through to 2040, and are consulting with Parish Councils and all residents of the Cherwell District over a period of 4 years. A specific consultation entitled "Developing Our Options" was launched on 29th September, with a closing date of 10th November.
On receipt of the consultation documents, Sibford Gower Parish Council arranged for an
Extraordinary Meeting
on 19th October to seek community input to our response. We gratefully acknowledge the substantial contributions from residents who attended that meeting and then shared their professional expertise in updating our draft submission.
Attached below is a full copy of the final Consultation Response submitted by Sibford Gower Parish Council on 2nd November. The messages we have delivered, particularly on Options 19 and 34, need to be reinforced, as appropriate, by consultation responses from concerned individuals and special interest groups who may wish to express their views directly to CDC.
Planning Policy Team, Cherwell District Council, Bodicote House, White Post Road, Bodicote, Banbury, OX15 4AA
Reminder:  The closing date for comments is 10th November 2021
last updated