SGPC Finance & Governance Archive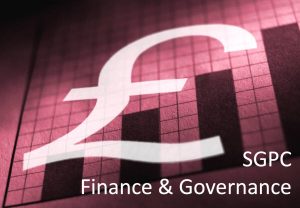 Our SPGC Finance & Governance Archive contains key Financial & Governance documents relating to the Sibford Gower Parish Council.
This Archive is arranged with a separate page for each financial year (1st April – 31st March), sorted in financial year order, with the latest year first.
For each financial year, the documents (where available) are arranged under the following headings:
Budget & Precept
Our Budgeting process for each financial year commences in the previous Autumn, when the Council develops a draft Budget. This draft is discussed, amended where appropriate, and approved at a Parish Council Meeting in December or January. Our Precept Notification, which is based on our approved Budget, is then submitted to Cherwell District Council by late January.


In Year Proposals
Our annual Donations & Grants Proposal, and any other relevant financial proposals made during the financial year, are included under this heading.


Year End
Our Annual Accounts, and any other relevant documents relating to our financial Year End on 31st March, are included under this heading.


Annual Governance & Accountability Return (AGAR)
Each year Local Authorities are required to prepare and submit or publish an Annual Governance & Accountability Return (AGAR) to report on their financial and governance conduct for the financial year just ended. This Annual Return, and other related documents, are usually completed within the 3 months following Year End, and are included under this heading.
Oxfordshire History Centre

The Oxfordshire History Centre is located at St Luke's Church, Temple Road, Cowley, Oxford OX4 2HT, and is established to provide secure long-term storage of identified types of historic records for the County of Oxfordshire.

Some Parish Council governance documents are among the identified record types, and the document below includes a Schedule of Sibford Gower Parish Council deposited records, together with a letter detailing how to access these historic records, by quoting Accession No. 6977.
last updated