SGPC Finance & Governance Archive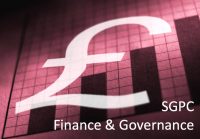 Our SPGC Finance & Governance Archive contains key Financial & Governance documents relating to Sibford Gower Parish Council.
Each year Local Authorities are required to prepare and submit an Annual Governance & Accountability Return (AGAR) to report on their financial & governance conduct for the previous financial year.
This Archive contains copies of Sibford Gower Parish Council AGAR documents for the financial years 2012-13 up to the most recent submission.
This Archive is arranged with a separate page for each financial year (1 April – 30 March), sorted in financial year order, with the latest first.
last updated