SGPC Policies & Procedures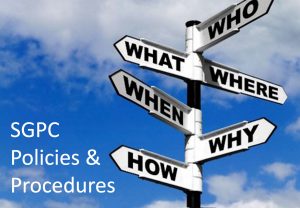 The Sibford Gower Parish Council develops Policies & Procedures to govern and guide its day-to-day business.
Our Policies & Procedures are based on National and County models where applicable, but are modified where appropriate to reflect our local needs and the scale of our activity.
We periodically review each of our Policies & Procedures to balance latest best practice with simplicity and appropriateness to our scale.
Draft documents may be published here prior to review and adoption by the full Parish Council. Once approved, the adopted version will be published here, replacing the draft.
Our current SGPC Policies & Procedures are attached below …
Councillors
Employees
Business
Finance
Information & Privacy
last updated