Jubilee celebrations begin
Sibford's Platinum Jubilee celebrations kicked off today with the opening of the Seven Decades exhibition in the small village hall, the Floral Display in the church, and the Torchlight Procession and Beacon at night.
A good-sized crowd processed from the Gower pond to the village hall field waving torches and lanterns to witness the lighting of the beacon. MC Keith had to stop the countdown to lighting as master beacon craftsman Adrian, despite his impeccable Boy Scout credentials, had difficulty igniting the bunch-of-straw-on-a-pole that he planned to use to reach the beacon. Fortunately Scott stepped forward from the crowd with his paraffin lantern and saved the night – the beacon quickly sprang into life.
If you missed the beacon then you missed it, but you have all weekend to savour the floral display greeting you with its delightful scent as you enter the church porch, and the Seven Decades of The Sibfords exhibition, where the very image of the Queen will greet you at the entrance to the small village hall.
Many thanks to the Sibford Photography Club and other folk for the photos sent in. To maintain privacy I have not named the photographers, but if you wish to be publicly credited, please let me know at webmaster@thesibfords.uk  and I will add it. And please send in photos of other events this weekend!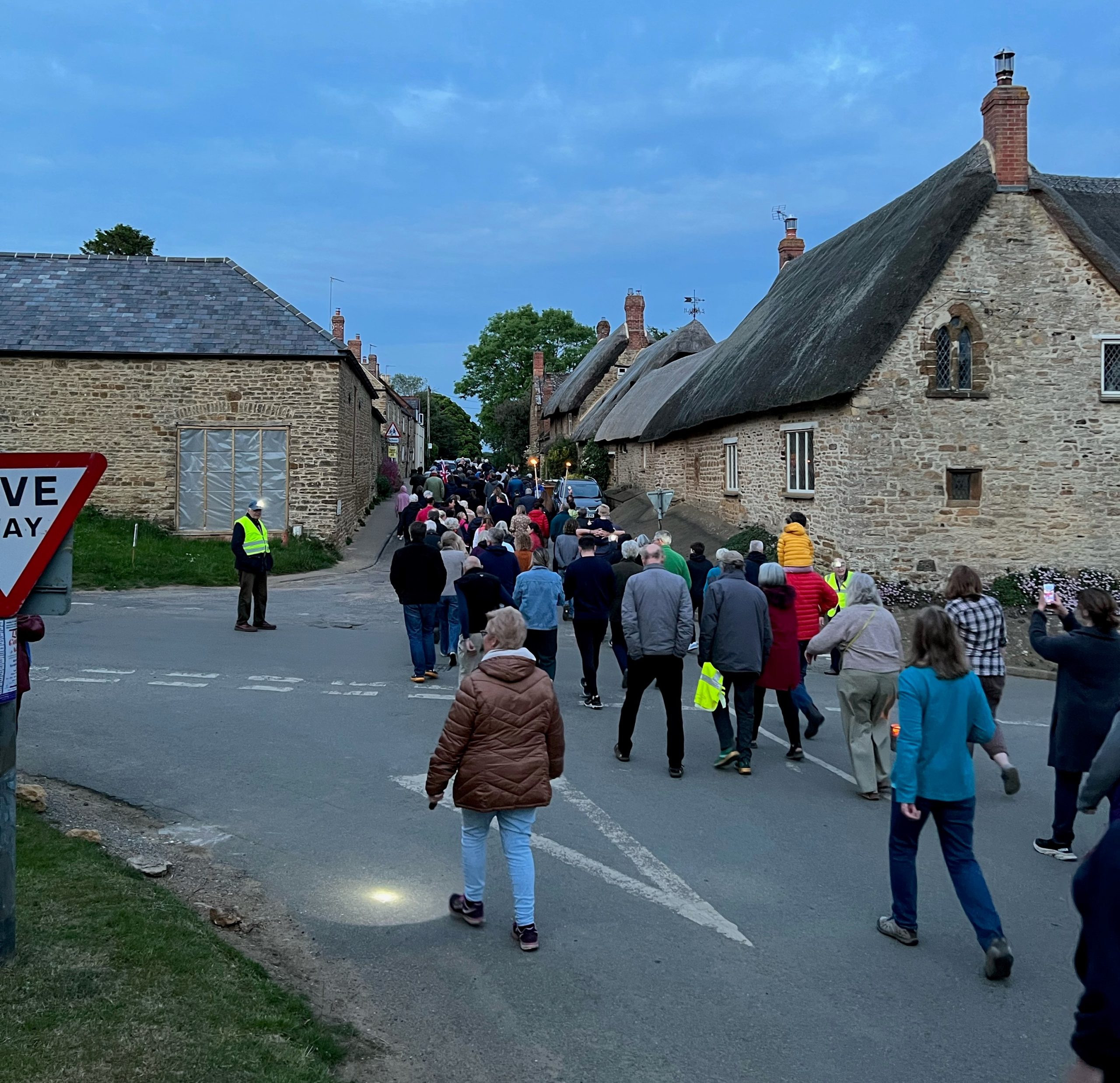 last updated