Dog Waste Bins in Sibford Gower & Burdrop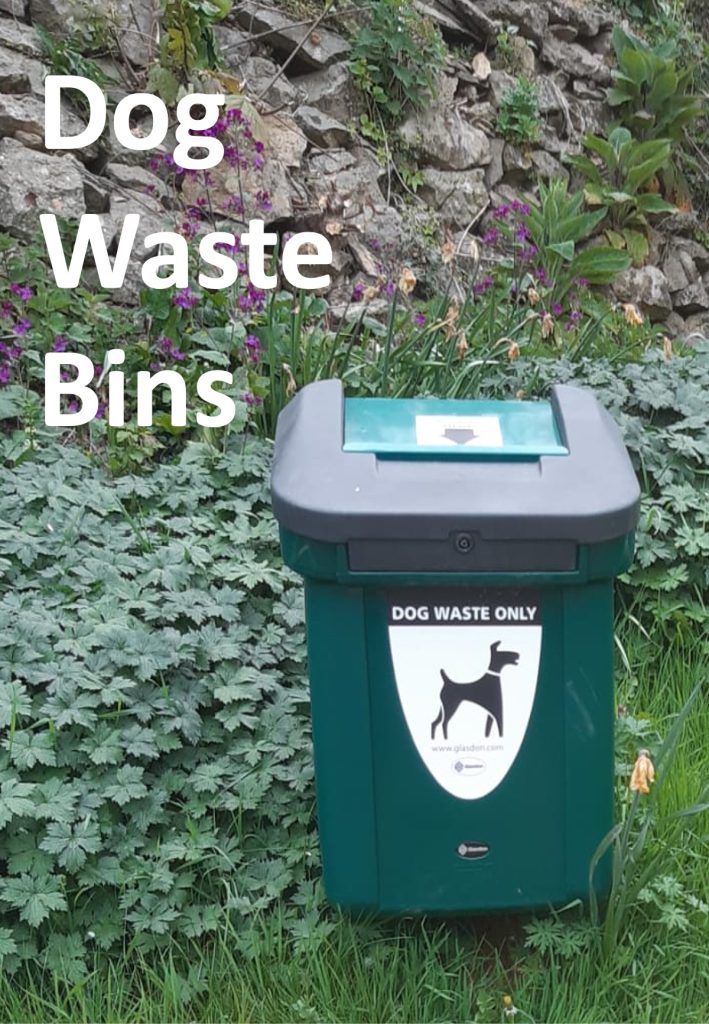 Following requests from the community, Sibford Gower Parish Council have invested in 4 new Dog Waste Bins at roadside locations around the village.
These 4 new bins are additional to the 1 existing Dog Waste Bin located in the Millennium Field, and to the 2 existing General Waste Bins located near to the Primary School and near to the Village Hall.
General waste must not be deposited in Dog Waste Bins, but we are advised that it is acceptable to dispose of dog waste in General Waste Bins – all dog waste must be securely bagged to ensure the health and safety of Cherwell District Council staff.
These are all high capacity bins, which will be regularly emptied by Cherwell District Council but, if you find that a bin is full, please find an alternative bin, or take your waste home with you for disposal in your own green domestic waste bin.
The approximate location of all the public Waste Bins in Sibford Gower & Burdrop are shown on the following map, and further details on location are listed below the map.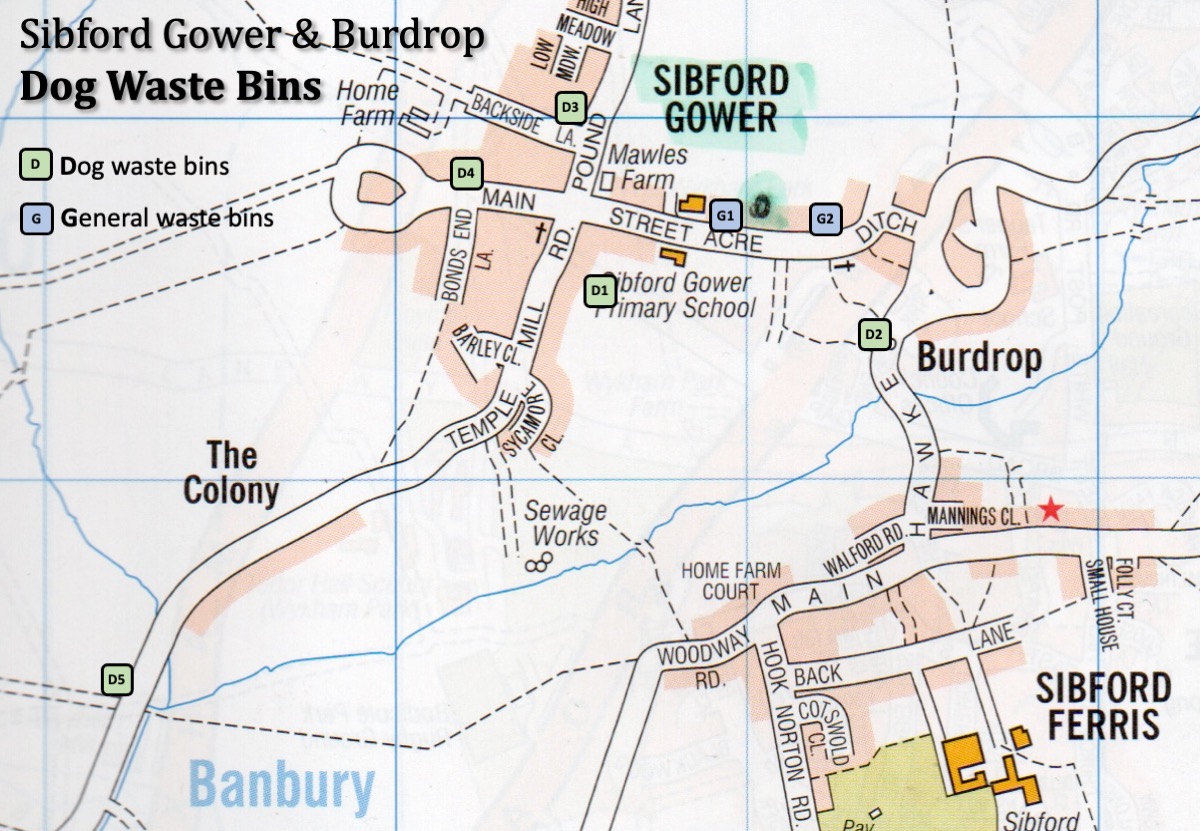 Dog Waste Bins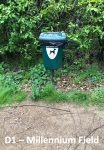 D1 – Millennium Field
Dog Waste Bin located near the boundary hedge at the North West corner of the Millennium Field, close to the exit for the footpath leading to Temple Mill Road
[Funded 50% by the Town Estate Charity and 50% by the Sibford Gower Parish Council]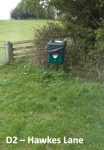 D2 – Hawkes Lane  [new]
Dog Waste Bin located on the West side highway verge in Hawkes Lane near to the kissing gate entrance to the footpath leading up to Holy Trinity Church
[Funded by the Sibford Gower Parish Council]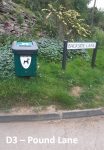 D3 – Pound Lane  [new]
Dog Waste Bin located on the West side highway verge in Pound Lane, just North of the junction with Backside Lane
[Funded by the Sibford Gower Parish Council]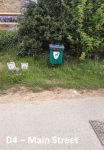 D4 – Main Street (West)  [new]
Dog Waste Bin located on the North side highway verge in Main Street (West), directly opposite the exit from Bonds End Lane
[Funded by the Sibford Gower Parish Council]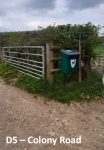 D5 – Colony Road [new]
Dog Waste Bin located on the West side highway verge in Colony Road, just North of the entrance to the track leading to Haynes Barn
[Funded by the Sibford Gower Parish Council]
General Waste Bins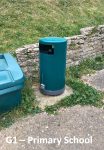 G1 – Primary School
General Waste Bin located on the North side highway verge in Main Street (East), between the Primary School entrance and the start of Acre Ditch
[Funded by Cherwell District Council]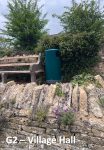 G2 – Village Hall
General Waste Bin located just off the North side highway verge in Acre Ditch, up the steps leading to the Village Hall front garden
[Funded by Cherwell District Council]
last updated